Come Cruise with Me on an amazing Alaskan Adventure with Regent Seven Seas Cruises.  I will be hosting this cruise as part of the Distinctive Voyage program offered through my agency.
September 23 – October 5, 2020
12 night Alaska/ Pacific Northwest
Regent Seven Seas Mariner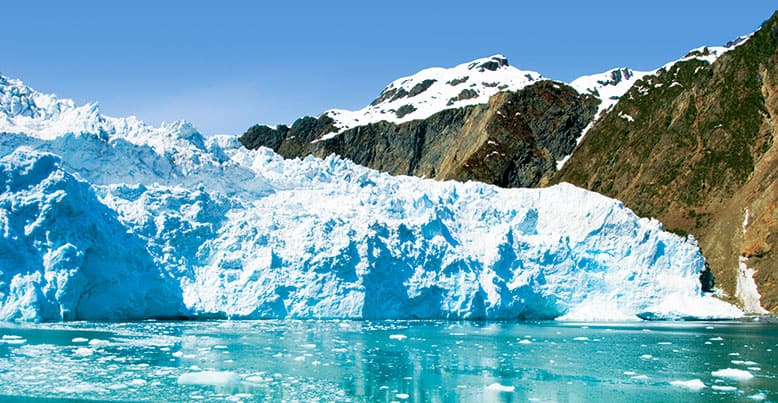 Itinerary:
23 September 2020:      Depart Vancouver BC at 7pm
24 September 2020:      Cruising the Inside Passage
25 September 2020:      Ketchikan, Alaska from 8am to 4pm
26 September 2020:     Juneau, Alaska from 11am to 8pm
27 September 2020:     Cruising Hubbard Glacier
28 September 2020:     Sitka., Alaska from 7am to 3pm
29 September 2020:     Cruising the Outside Passage
30 September 2020:     Victoria, BC from 12pm to 7pm
1 October 2020:            Astoria, Oregon from 11am to 8pm
2 October 2020:            Cruising the Pacific Ocean
3 October 2020:           San Francisco, CA from 8am to 6pm                                                                                                                              4 October 2020:           Cruising the Pacific Ocean                                                                                                                                              5 October 2020:           Arrive Los Angeles, CA at 8am
Exclusive Shore Event:  As part of the Distinctive Voyages program, you will be included in the following event, complimentary from me as your travel agent.
A TASTE OF SITKA: RAPTOR CENTER, SITKA NATIONAL HISTORIC PARK, BARANOF ISLAND BREWERY AND REFRESHMENTS
Depart the pier with your local driver and guide, who will provide commentary and point out sites of interest during your transfer to
Sitka's raptor hospital. Pass by the Russian Bishop's House, St. Peter's by the Sea Episcopal Church and a National Cemetery en-route to a closeup encounter with the amazing undersea life of the Sitka Sound.  Arrive at the Alaska Raptor Center; an educational facility that provides medical treatment to injured bald eagles and then releases them back into the wild. Following your tour at the Raptor Center, enjoy refreshments of smoked salmon and crackers with tea or coffee.                                                                                                    Arriving at the Sitka National Park enjoy a visit of Alaska's oldest federally-designated cultural and historic park. Stroll along the totem lined walking trails to the cultural exhibits where Native Alaskan artists continue working on their art forms. Those who choose not to go on
the walk can go to the visitor's center and adjacent there is the Southeast Alaska Indian Cultural Center. The adjacent gift shop gives
you the opportunity to purchase various souvenirs and books on the park's totems and Tlingit history.          
Next, depart to the Baranof Island Brewery company. Hear the process straight from a brewer who will show you the how to brew the beer.
Watch behind a large glass window as the process takes place in front of you. Sample a "flight" of their most popular beers on tap. Relax in
this setting with a sample of grilled Alaskan salmon and rice. 
Conclude your Sitka experience with the return drive to the pier.                                                                                                                         
THIS TOUR REQUIRES A MODERATE AMOUNT OF WALKING, THERE ARE SOME STEPS TO CLIMB.
Pricing starts at $16,298 total for double occupancy. 
Ship:  Regent Seven Seas Mariner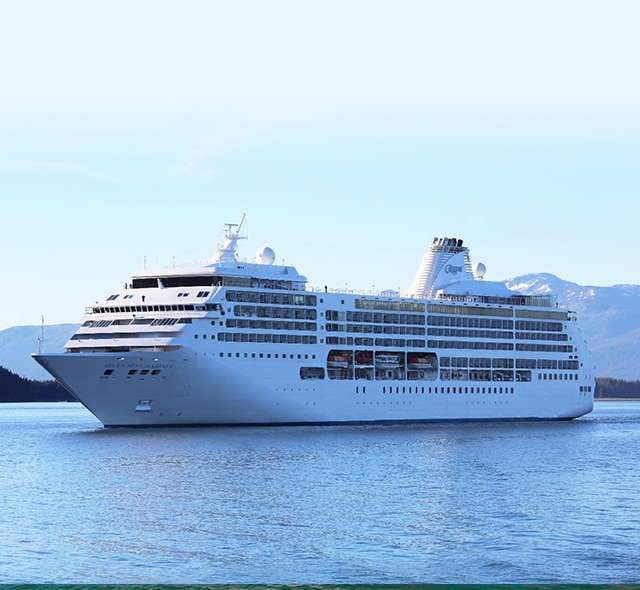 REGENT SEVEN SEAS:  WE ARE THE MOMENT MAKERS
AN UNRIVALED EXPERIENCE™
Regent Seven Seas Cruises® Every Luxury Included™ Includes:
 FREE Roundtrip Business Class Air* on Intercontinental Flights
 FREE Roundtrip Air* on Domestic Flights
 FREE Unlimited Shore Excursions
 FREE 1‐Night Pre‐Cruise Hotel Package*
 FREE Unlimited Beverages, Including Fine Wines and Premium Spirits
 FREE Open Bars and Lounges, plus In‐Suite Mini‐Bar replenished daily
 FREE Prepaid Gratuities
 FREE Specialty Restaurants
 FREE Transfers between airport and ship*
 FREE Unlimited Wi‐Fi
Select from incredible voyages that traverse the pristine South Pacific, the adventurous Australia and the exotic
locales of beautiful southeast Asia and eastern Arabia. Experience the magic of the holidays in Asia with an
overnight in Bali, dive beneath the crystalline waters of Vanuatu and kick off 2020 cruising from the South Pacific to
the Land Down Under. Whichever journey you choose to take, enjoy experiencing every luxury for less, on what is
always An Unrivaled Experience™.
Click HERE to show how Regent compares to other Luxury Cruise Lines!
To register for this amazing adventure and Cruise Along with Me next year, click HERE!